Factory Decommissioning
Through our own team and network of partners, we can uninstall and remove machinery any where in the world. Once the machine has been removed you can then utilise the rest of our services covered in the following links such as; export packing and shipping & forwarding
Alongside this, we can also uninstall and remove scrap machinery whilst also dealing with the disposal of the machine itself.
If you plan on exporting your machines then our export packing/machine packing services will ensure a safe, damage free delivery to your client.
With over 25 years' experience in the export packing industry, we have packed everything from antique sewing machines to 60 tonne machines almost too large to travel by road. Our design, manufacture and packing team will ensure the safe delivery of your machines to your clients no matter where they are being exported to, and as they work hand in hand with our machine removals department the turn-around to completion (ready to ship) is a lot faster and cheaper than most of our competitors.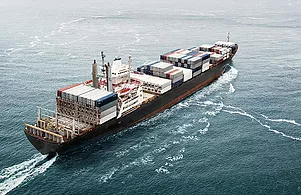 Machine Shipping
If you are planning to export your machines then the International Logistics Centre is your one-stop-shop to any destination in the world. All of our departments work hand-in-hand which results in a faster turnaround time from start to completion which in turn saves you money and time.
Once our removals team have been in and uninstalled your machines, our export packers will then come in and secure all of your cargo to ensure it reaches its end destination unscathed. Whilst the packing is underway, our shipping department will be working on getting you the cheapest and fastest mode of transport available. By the time the packing is complete, the lorries will have turned up ready to load your machines to deliver them to the port for export, or to anywhere in the UK & Europe.
Some Of Our Decommissions