General Haulage
The International Logistics Centre Ltd. operate a modern fleet consisting of panel & flat bed vans, 7.5T to 26T  curtain sided vehicles, urban trailers with sliding roofs for crane loading and rear steer for added manoeuvrability. 44 ton tractor units and 45ft curtain siders, along with double deck trailers.
​We take pride in our trucks as well as our drivers which plays a very important part in how we run our business. We constantly monitor our trucks and improve as and when necessary. Our drivers' performance is also monitored to ensure our clients get the best possible service the industry can offer.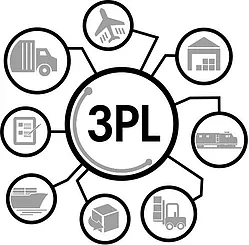 Third Party Logistics (3PL)
Alongside the service we offer with our own modern fleet, we also have an extensive network of contacts that gives us to access to over 150 trucks nationwide. The relationships we have built with our partners over the years allows us to offer competitive rates for the loads we don't carry ourselves.
With our network, we can offer our clients flat beds, flat racks, low loaders, container haulage and specialist services such as out of gauge (OOG) and hazardous.