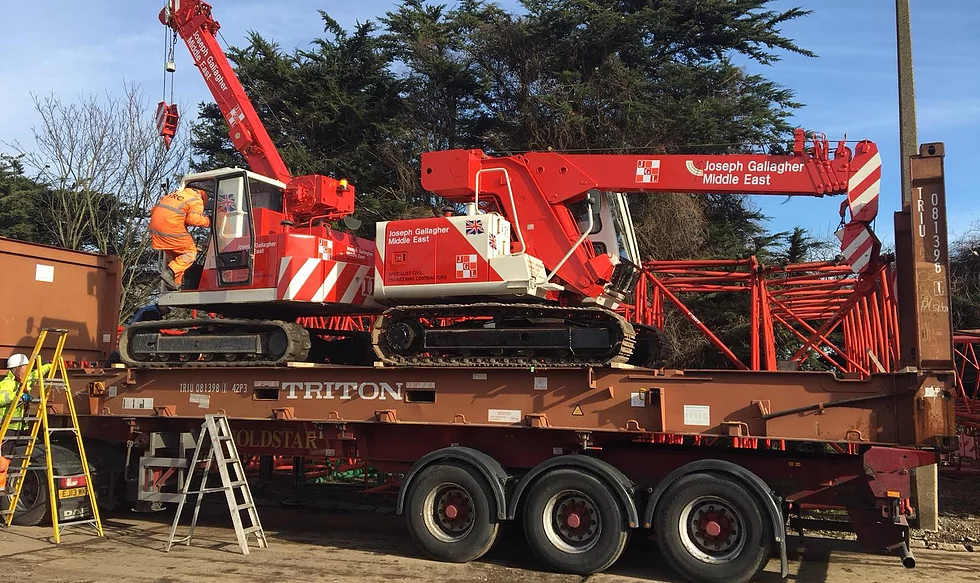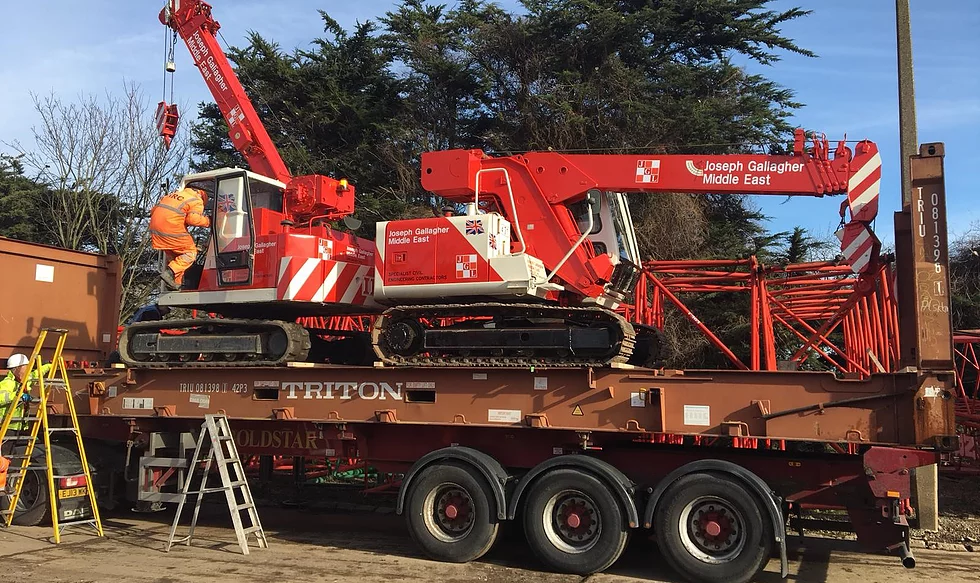 Mobile Crane Shipping To Bahrain
Our export packing department – International Export Packers sent one of their mobile packing teams to Essex to load and secure two mobile cranes to a flat rack.
​The cranes' tracks were secured with timbers width ways across the flat rack to ensure they didn't move in transit and then reinforced length ways from the head and rear. The mobile cranes were then strapped down, securing them to the flat rack.
​Our shipping department – Trade Freight International arranged the shipping from the UK to Bahrain and will monitor it until it arrives safely at it's final destination.